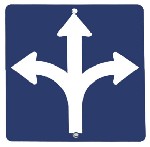 The International Association of Rubenfeld Synergists - The Rubenfeld Synergy Method is an alternative healing method which combines touch and talk together to help people deal with the stresses in their lives. It uses the body as the starting point, because the body is home to our thoughts, our feelings, and our spirit.

Medicine in Balance - providing women's healthcare/gynecology, holistic medical consultations for men and women and a host of other therapies including reiki, massage, acupuncture, osteopathic manipulation, psychotherapy and heart rhythm biofeedback.
back to top

"I feel like I am getting more insight into the real me. During sessions, I feel a calmness and strength. I also feel nurtured and centered."

S.G., Former Client



The Body Tells the Truth: Often what clients communicate verbally is not congruent with their body's story. Synergists guide their clients to listen to their body's message.